Shortlisting of candidates for Scholarship 2022 is ongoing at the moment. Screening of phase 1, phase 2, and phase 3 is in progress.
KUMUL PETROLEUM ACADEMY PRESENTS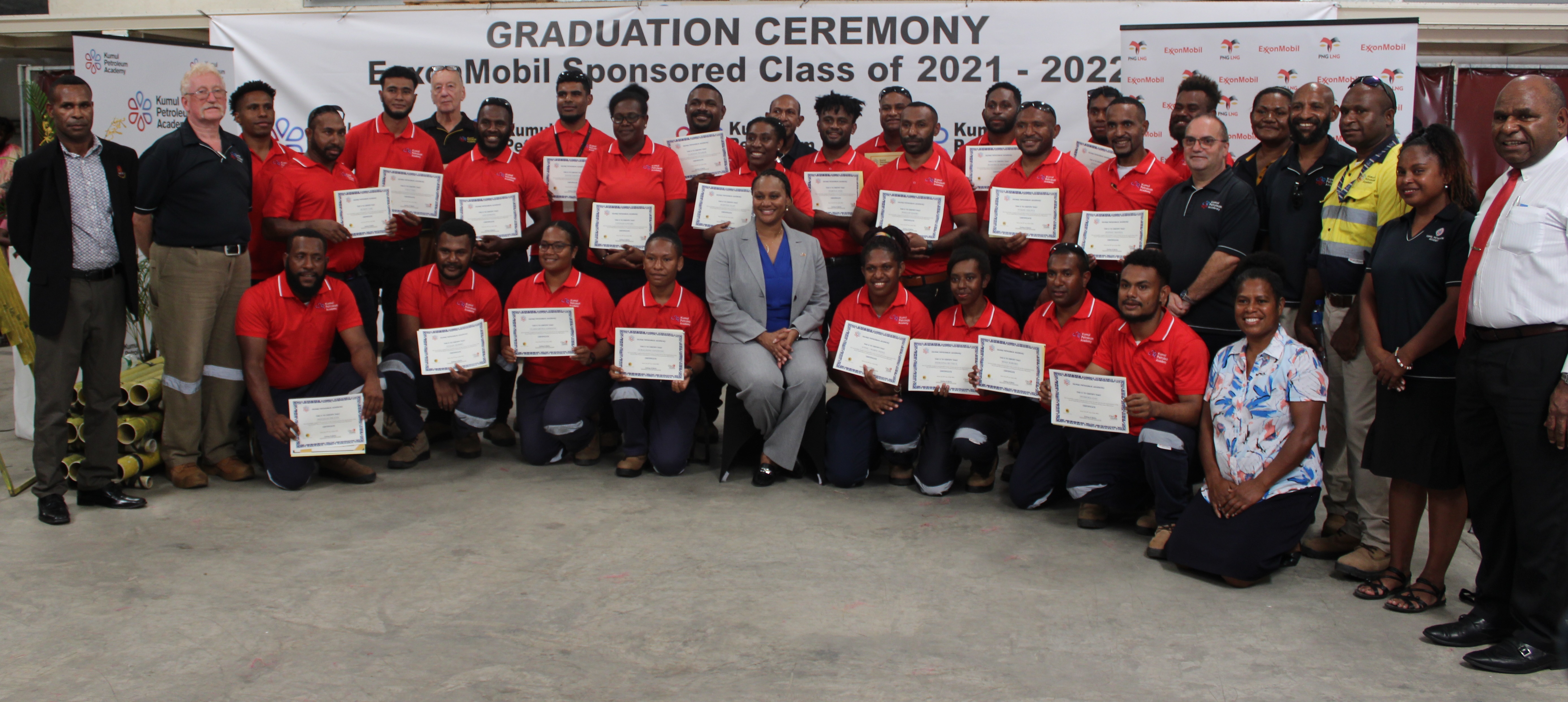 KPA 6th Graduation Ceremony
Our 6th Graduation Ceremony for the 24 ExxonMobil PNG sponsored trainees (see pic): 16 Process operators and 8 Instrument Maintenance Technicians. All trainees successfully graduated from our 12 month programs which included several firsts:
Our own KPA City & Guilds Assured Program.
Extensive use of E-Lessons, which helped avoid any loss of training time during a 3 week's Covid shutdown. This has produced some of the best marks ever and greatly increased their computer literacy levels.
A concentration on the use of the Process Simulator, with both groups working together to carry out instrument maintenance (permits, isolations, job hazard analysis and atmosphere testing) whilst the operations group learnt how to start up, control and shut down the simulator plant (see pic).
Currently the shortlist for the next intake of male and female trainee operators and technicians is being drawn up. This comes out of over 2000 applications from all parts of PNG, this really is the change of a lifetime for the ones who get selected. We expect them to start their programs early September 2022.
Academy boosts Trainee e-learning with issue of laptops
As part of Kumul Petroleum Academy's aim to improve the learning environment of its Trainees, the Academy has presented 24 laptops to its Batch Six (6) Exxon Mobil sponsored Trainees. Several studies have shown that paperless e-learning methods produce greater success rates at exam time than the traditional paper based methods.
Using these laptops, the Trainees all have on hand an up to date set of notes with pictures, videos and slide shows etc. to support their learning. They are also able to use the Academy Wifi to do research online through the internet and retrieve course materials shared by their instructors. Increased computer literacy is another benefit from this method.
The provision of the laptops also makes distance learning easier when faced with COVID-19 shutdowns. Lessons can be sent to their homes and open book assessments can be conducted online and prepare the trainees for examinations when they return.
This is the trend going forward for KPA Training Department to become paperless.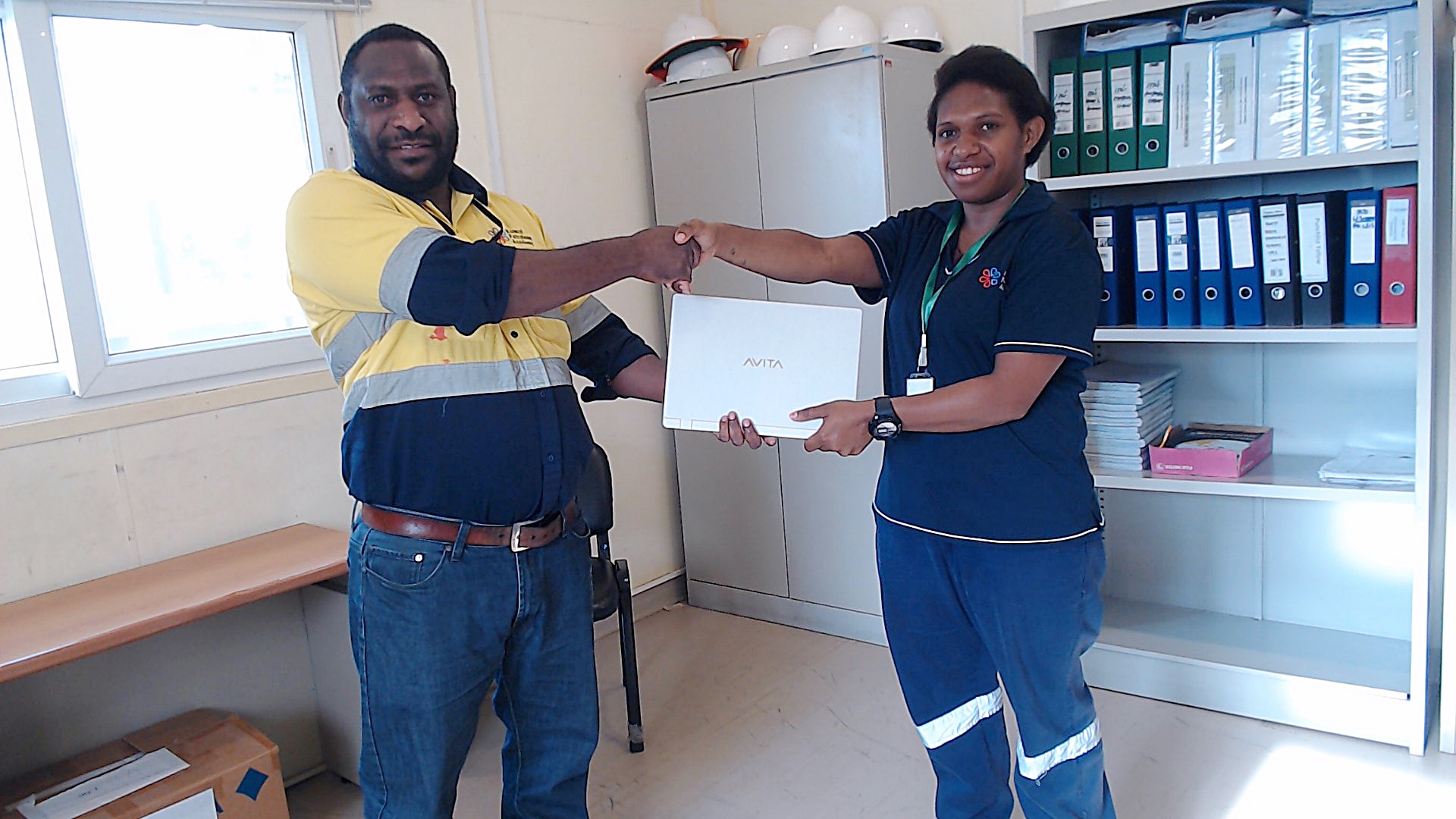 Presentation of Laptop by the IT Department to the Batch 6 Trainee