We have developed our programmes with cooperation from subject matter experts in the Oil and Gas Industry. This programme instils the appropriate knowledge, skills, attitudes and behaviours for the trainee to attain competency safely and effectively, under the site based 'on the job training' regime of their employer. Our programme ensures that a broad knowledge of the oil and gas industry and its operations are learned along with specific skills and knowledge in the learnt programmes.
Besides our established reputation as a model industrial technical institute in PNG and the region, KPA has also gained the confidence of obtaining recognition from City & Guilds. City & Guilds Accreditation is a globally recognised benchmark of quality for bespoke training programmes. City & Guilds evaluate training materials and/or quality assurance processes, and provide consultant support to ensure that they meet the standards of recognition. Successful trainees will receive the City & Guilds Award.
KPA in partnership is the sole provider of quality oil and gas technical training programmes here in PNG. The 12 month courses / training programmes are targeted to develop budding technicians in the areas of;
Electrical Technicians
Instrumentation Technicians
Mechanical Technicians
Process/ Control Room Operator
The Industry backed one-year course is designed to give a head start to trainees for further on the job training at the employer's site. Laying down all the basic knowledge and encouraging safe attitudes and operations.
An integral part of the programme is reinforcing a behavioural safety culture and competence based development, where competency is defined as:
Underpinning knowledge
Associated Skills
Experience and Behaviour
The programme follows a blended learning approach through training, coaching and assessment in order to achieve the end point of goals of being assessed competent in the workplace.
Each of the four discipline positions have Targeted Competence Profiles that become the development profile, culminating in actual competence assessments.
Moreover, while the programmes at the Academy develops young nationals to an international (City & Guilds) standard, this training also enables them to become the next generation of Papua New Guineans to develop their country with a skilled workforce that is theirs and to bear the results of a national workforce as envisioned by Kumul Petroleum in the establishment of the Academy.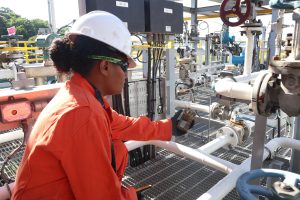 Operations Trainee performing gas testing on the SLPP.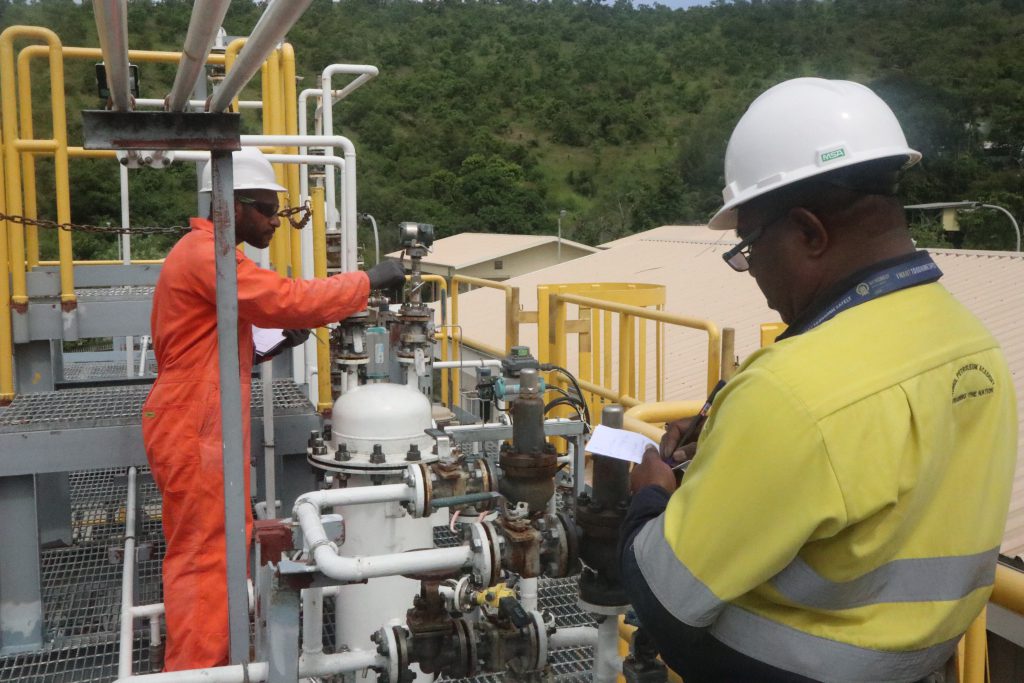 National Operations Instructor conducting competency assessment on the SLPP.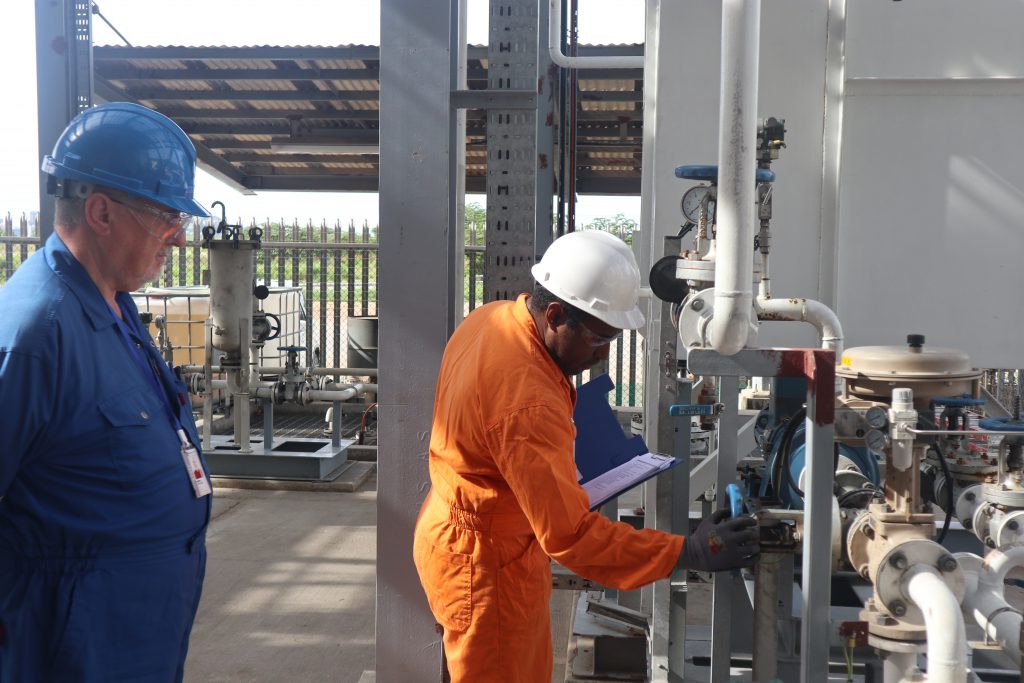 Expatriate Operations Instructor conducting competency assessment on the SLPP.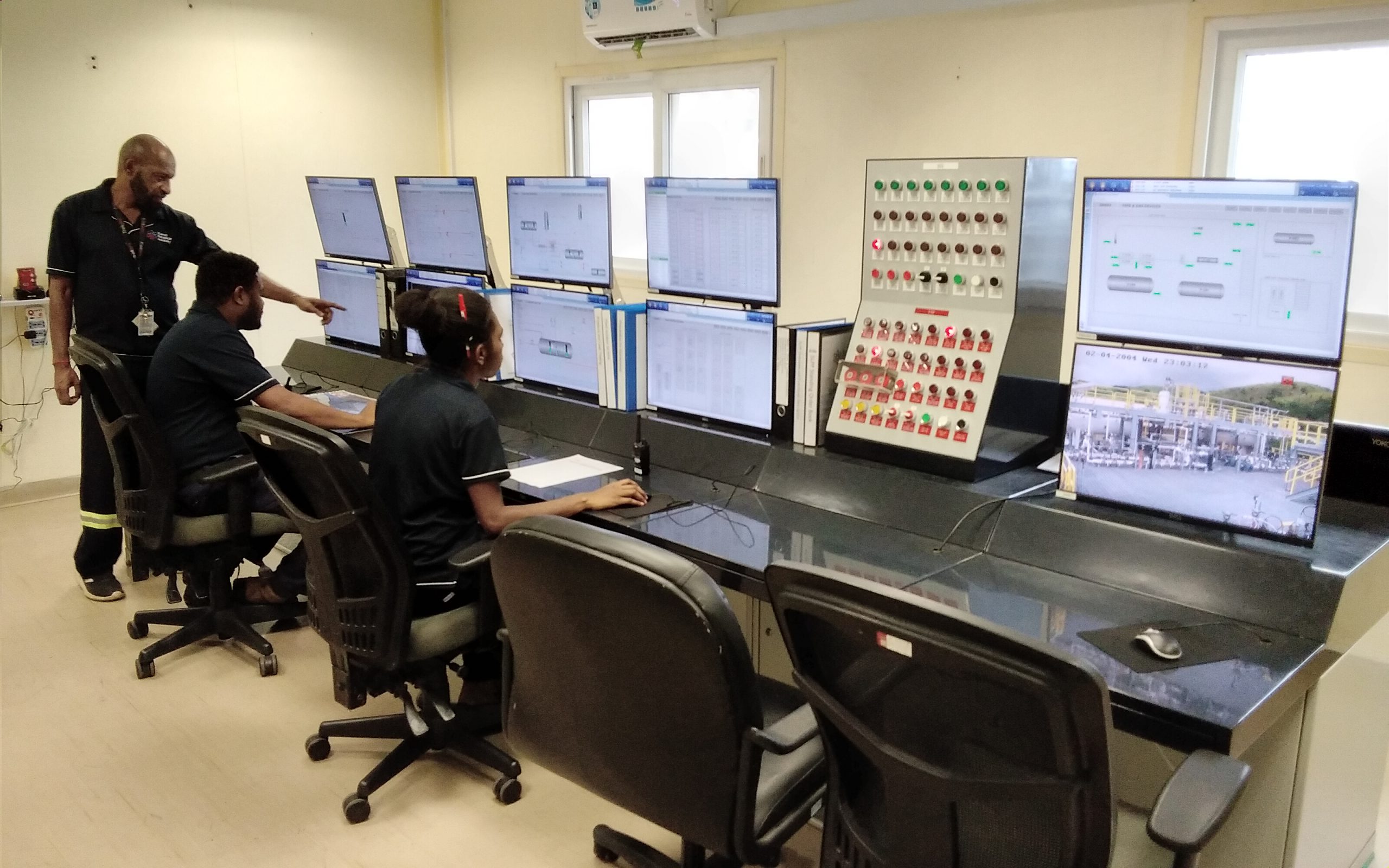 Operations trainees' navigating DCS controls in the control room for Safe Live Processing Plant (SLPP) as per the practical session.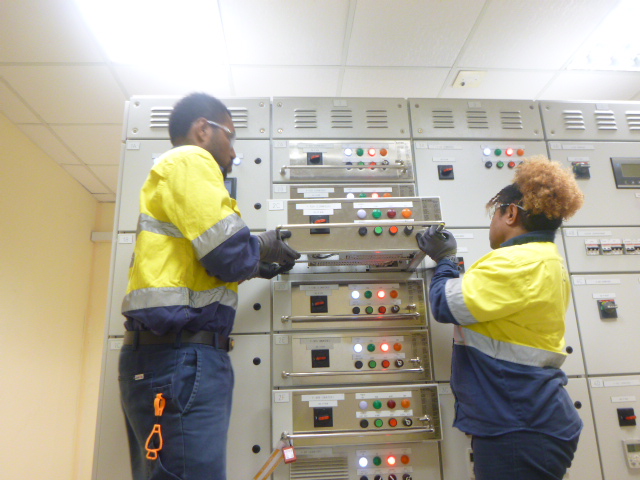 Electrical trainees' performing rack out of breaker. As per the practical electrical isolation of an AC motor of a Pump in the Motor Control Center (MCC).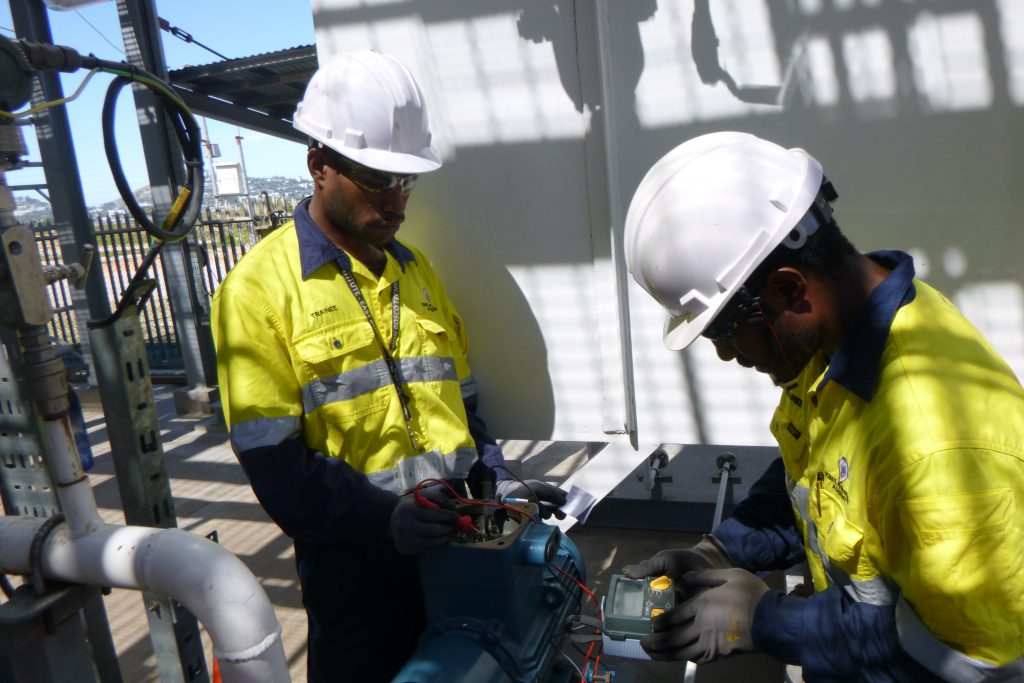 Electrical Trainee taking meter readings on AC motor for isolation on the SLPP.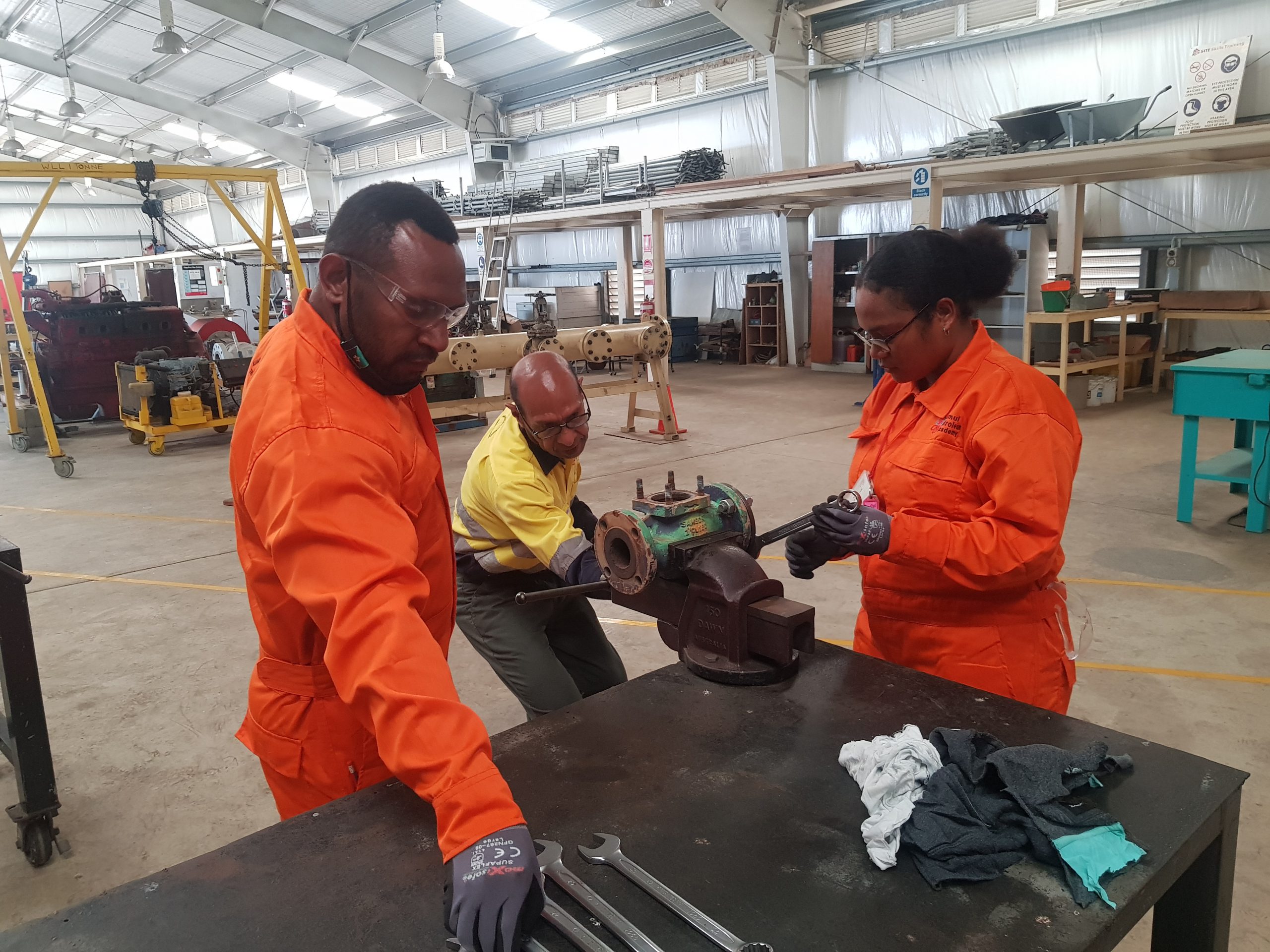 Workshop practical assessment. Use of basic hand tools, trainees' setting a valve body in the work vice to remove the blind flange with the correct selection to the spanners.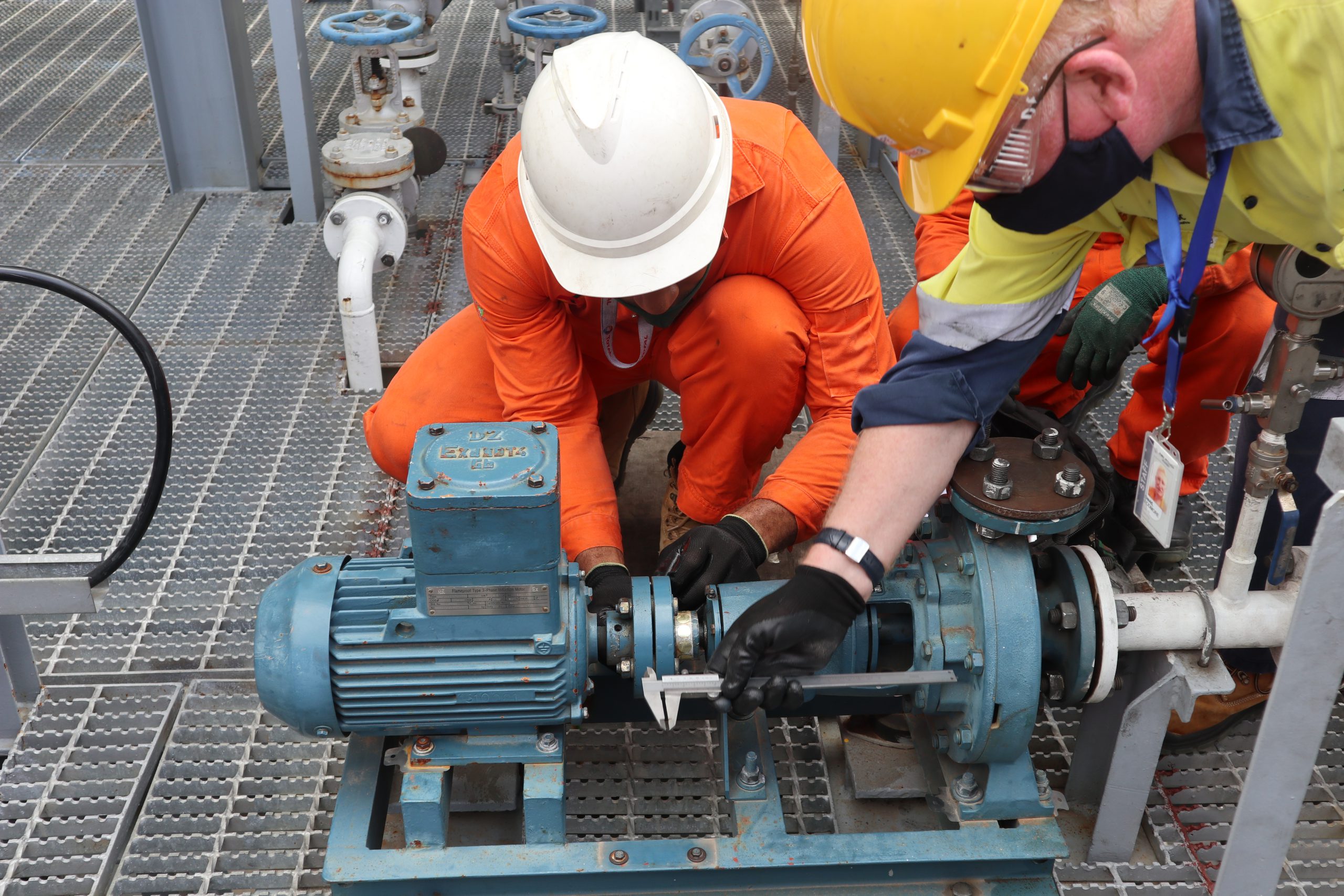 Mechanical maintenance Trainee conducting pump motor alignment on SLPP.
Maintenance trainees' undertaking working at heights scope of work.